Have you been considering LASIK surgery, but aren't quite sure what it entails or whether it's right for you? This comprehensive guide will help you understand the procedure, its benefits, and potential risks. It will also answer some of the most frequently asked questions about LASIK so that you can make an informed decision about this life-changing surgery.
Introduction to LASIK Surgery
What is LASIK?
LASIK, or Laser-Assisted In Situ Keratomileusis, is a surgical procedure used to correct nearsightedness, farsightedness, and astigmatism. The lasik surgery procedure aims to reshape the cornea, which is the clear, dome-shaped surface that covers the front of the eye, so that light can be better focused on the retina.
LASIK is a popular and effective treatment for vision problems, and has helped millions of people around the world to see more clearly. It is a minimally invasive procedure that typically takes less than 30 minutes to complete, and most patients are able to return to their normal activities within a day or two.
A Brief History of LASIK
LASIK surgery was first introduced in the 1990s and quickly became one of the most popular laser eye surgeries thanks to its high success rates and minimal recovery time. The procedure was initially developed in order to improve upon the results of earlier surgeries, such as PRK (photorefractive keratectomy), which had a longer recovery time and a higher risk of complications.
Since its introduction, LASIK has continued to evolve and improve. Today, it is one of the most commonly performed surgical procedures in the world, with millions of people undergoing the surgery each year. Visit https://bockhealingcenter.com/opening-a-sydney-eye-clinic-in-a-community-health-centre/ to get about opening a Sydney Eye Clinic in a community health centre.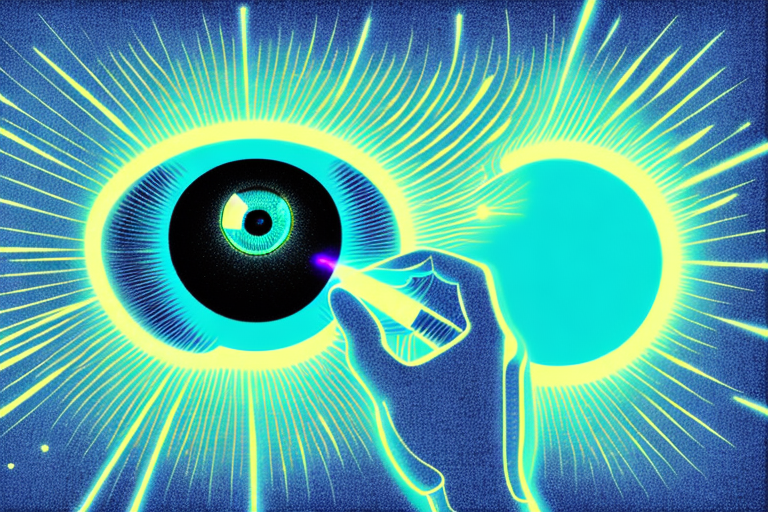 How LASIK Has Evolved Over Time
As LASIK surgery has evolved, so too has the precision of the lasers used. Today's lasers are more accurate and faster than ever before, allowing surgeons to perform LASIK with greater ease and accuracy than in the past. Additionally, newer LASIK techniques, such as all-laser LASIK and wavefront-guided LASIK, have made the procedure even more customizable and effective.
All-laser LASIK uses a femtosecond laser to create the corneal flap, rather than a microkeratome blade. This allows for a more precise and predictable flap creation, which can lead to better visual outcomes and a lower risk of complications.
Wavefront-guided LASIK, on the other hand, uses advanced technology to create a detailed map of the patient's eye, which allows the surgeon to customize the LASIK procedure to the unique characteristics of each patient's eye. This can lead to even better visual outcomes and a lower risk of side effects such as glare and halos.
Overall, LASIK surgery has come a long way since its introduction in the 1990s. With continued advancements in technology and technique, it is likely that LASIK will continue to be one of the most effective and popular surgical treatments for vision problems for many years to come.
The LASIK Procedure: Step by Step
Initial Consultation and Evaluation
Before undergoing LASIK surgery, you'll first need to schedule a consultation with a qualified eye surgeon. During this consultation, your surgeon will evaluate your eyes and assess your overall health to determine if LASIK is right for you. They'll also discuss your expectations for the surgery and answer any questions you may have.
The evaluation process will typically begin with a comprehensive eye exam. Your surgeon will examine your eyes to determine if you have any underlying eye conditions that could affect the outcome of the surgery. They'll also measure the thickness of your cornea and the size of your pupils.
If your surgeon determines that you're a good candidate for LASIK, they'll discuss the risks and benefits of the procedure with you. They'll also explain the different types of LASIK procedures available and help you choose the one that's right for you.
Preparing for the Surgery
To prepare for LASIK surgery, you'll need to stop wearing contact lenses for a certain period before the procedure. This is because contact lenses can alter the shape of the cornea, which can affect the accuracy of the surgery. Your surgeon will give you specific instructions on when to stop wearing your contact lenses, as well as how to care for your eyes during this time.
You'll also need to arrange for transportation to and from the surgery, as you won't be able to drive immediately afterward. It's important to have someone with you who can help you get home safely and provide any assistance you may need during your recovery.
In addition, you'll need to avoid wearing makeup, lotions, and perfumes on the day of the surgery. These products can increase the risk of infection and interfere with the accuracy of the procedure.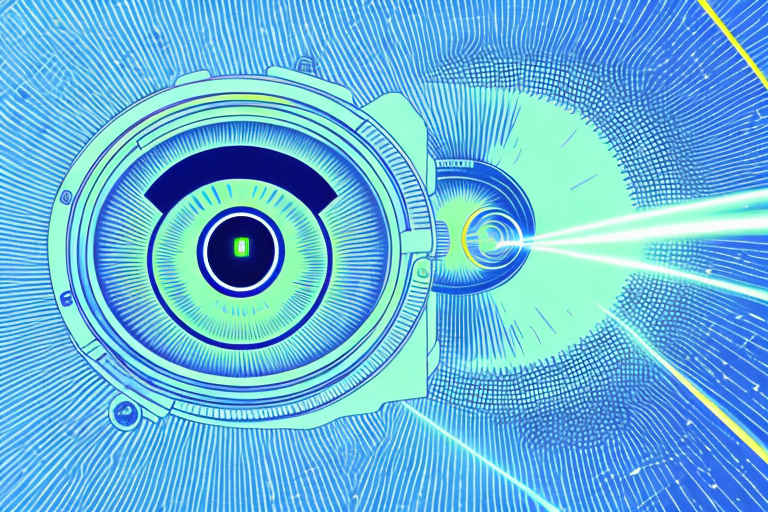 The LASIK Surgery Process
The LASIK surgery itself usually takes only about 15-20 minutes to complete per eye. You'll receive anesthetic eye drops to numb your eyes before the procedure begins. This will help ensure that you're comfortable throughout the surgery.
Once your eyes are numb, the surgeon will use a special instrument called a microkeratome or femtosecond laser to create a thin, circular flap in the cornea. The flap is then gently lifted to expose the underlying tissue. The surgeon will use a laser to reshape the cornea based on the specific measurements taken during your initial evaluation.
The laser used in LASIK surgery is a highly precise tool that can remove microscopic amounts of tissue from the cornea with incredible accuracy. The surgeon will carefully monitor the laser throughout the procedure to ensure that it's removing the right amount of tissue from the cornea.
Once the cornea has been reshaped, the flap is carefully repositioned over the treatment area. The flap will adhere to the underlying tissue on its own, without the need for stitches or other types of closure.
Post-Operative Care and Recovery
Immediately following the LASIK surgery, you'll need to rest for a short period. Your surgeon may also give you a protective shield to wear over your eyes to prevent accidental rubbing or touching.
You may experience some mild discomfort, such as dryness, itching, or burning, but this can usually be managed with over-the-counter pain medication. Your surgeon will give you detailed instructions on how to care for your eyes in the days and weeks following the procedure to ensure proper healing and minimize the risk of complications.
It's important to attend all follow-up appointments with your surgeon to monitor your progress and ensure that your eyes are healing properly. Most patients are able to return to their normal activities, including work and exercise, within a few days to a week after the surgery.
Benefits of LASIK Surgery
Improved Vision and Quality of Life
One of the primary benefits of LASIK surgery is improved vision and quality of life. Many patients who undergo LASIK surgery experience a significant improvement in their visual acuity, allowing them to see clearly without glasses or contact lenses for the first time in years. This can have a profound impact on their daily lives, as they no longer need to worry about the inconvenience and expense of corrective lenses.
Improved vision can also lead to increased confidence and self-esteem. Patients who have struggled with poor vision for years may feel a sense of liberation after LASIK surgery, as they are able to fully experience the world around them without the hindrance of glasses or contacts.
Reduced Dependency on Glasses and Contact Lenses
Another benefit of LASIK surgery is that it can significantly reduce your dependency on glasses or contact lenses. While you may still need reading glasses as you age, LASIK can make it possible to see clearly for most other activities without the need for corrective lenses.
This can be especially beneficial for athletes or individuals with active lifestyles, who may find glasses or contact lenses to be a hindrance during physical activity. LASIK can allow them to fully participate in their chosen activities without worrying about their vision.
Quick Recovery Time
Compared to other types of eye surgery, such as corneal transplant surgery, LASIK is associated with a relatively quick recovery time. Most patients are able to return to work or other normal daily activities within a few days after the procedure.
However, it is important to note that patients will need to take certain precautions during the recovery period to ensure proper healing. This may include avoiding strenuous activity, using eye drops as directed, and avoiding rubbing or touching the eyes.
Long-Lasting Results
The results of LASIK surgery are usually permanent, meaning you won't need to undergo additional surgeries or treatments in the future to maintain your vision. However, keep in mind that this can vary depending on a variety of factors, including age and individual eye health.
It is also important to maintain regular eye exams after LASIK surgery to ensure that your vision remains stable and healthy. Your eye doctor may recommend certain lifestyle changes or additional treatments to help preserve your vision over time.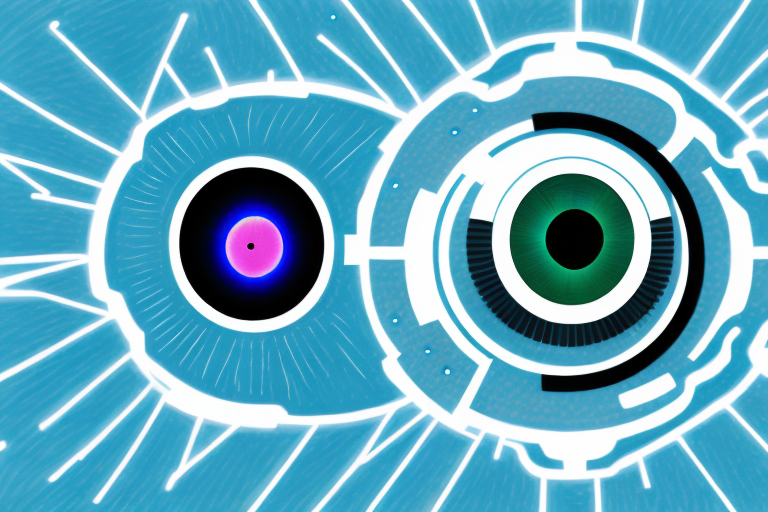 Minimal Discomfort
Many patients are concerned about the potential discomfort associated with LASIK surgery. However, the procedure is typically performed using local anesthesia and is generally well-tolerated by patients.
Most patients report feeling only mild discomfort or pressure during the procedure, and any discomfort typically subsides within a few hours after the surgery. Your eye doctor can provide you with more information on what to expect during and after the procedure.
Improved Night Vision
One lesser-known benefit of LASIK surgery is improved night vision. Many patients who undergo LASIK report that they are able to see more clearly in low-light conditions, such as at night or in dimly-lit rooms.
This can be especially beneficial for individuals who drive at night or work in low-light environments, as it can improve safety and reduce eye strain.
Enhanced Depth Perception
Another benefit of LASIK surgery is enhanced depth perception. Patients who undergo LASIK often report an improvement in their ability to judge distances and perceive depth, which can be especially helpful for activities such as driving or playing sports.
This can also be beneficial for individuals who work in fields such as construction or engineering, where accurate depth perception is essential for safety and accuracy.Overall, LASIK surgery offers a wide range of benefits for individuals seeking to improve their vision and quality of life. If you are considering LASIK surgery, be sure to consult with an experienced eye doctor to determine if it is the right choice for you.
Potential Risks and Complications
Temporary Side Effects
While most patients have a smooth and successful LASIK surgery experience, there are a few temporary side effects that are relatively common. These may include dry eyes, halos or glare around lights, and varying levels of discomfort.
Rare but Serious Complications
While rare, there are some serious complications that can occur as a result of LASIK surgery. These can include infection, flap problems, or vision loss. It's important to understand the risks associated with LASIK surgery and speak with your doctor to determine whether it's the right choice for you.
Factors That May Increase Risk
There are a few factors that may increase your risk of complications from LASIK surgery. These factors may include having thin corneas, having high levels of nearsightedness or farsightedness, or having a history of dry eyes or other eye conditions. It's important to discuss your individual risk factors with your doctor before deciding to undergo LASIK surgery.
Ultimately, LASIK surgery can be an excellent option for those looking to improve their vision and quality of life. By understanding the benefits and risks of the procedure, you can make an informed decision about whether LASIK is the right choice for you.